Tactical Combat Uri T-Shirt-Full Sleeve - Woodland Digital
Size
XS-36
S-38
M-40
L-42
XL-44
XXL-46
XXXL-48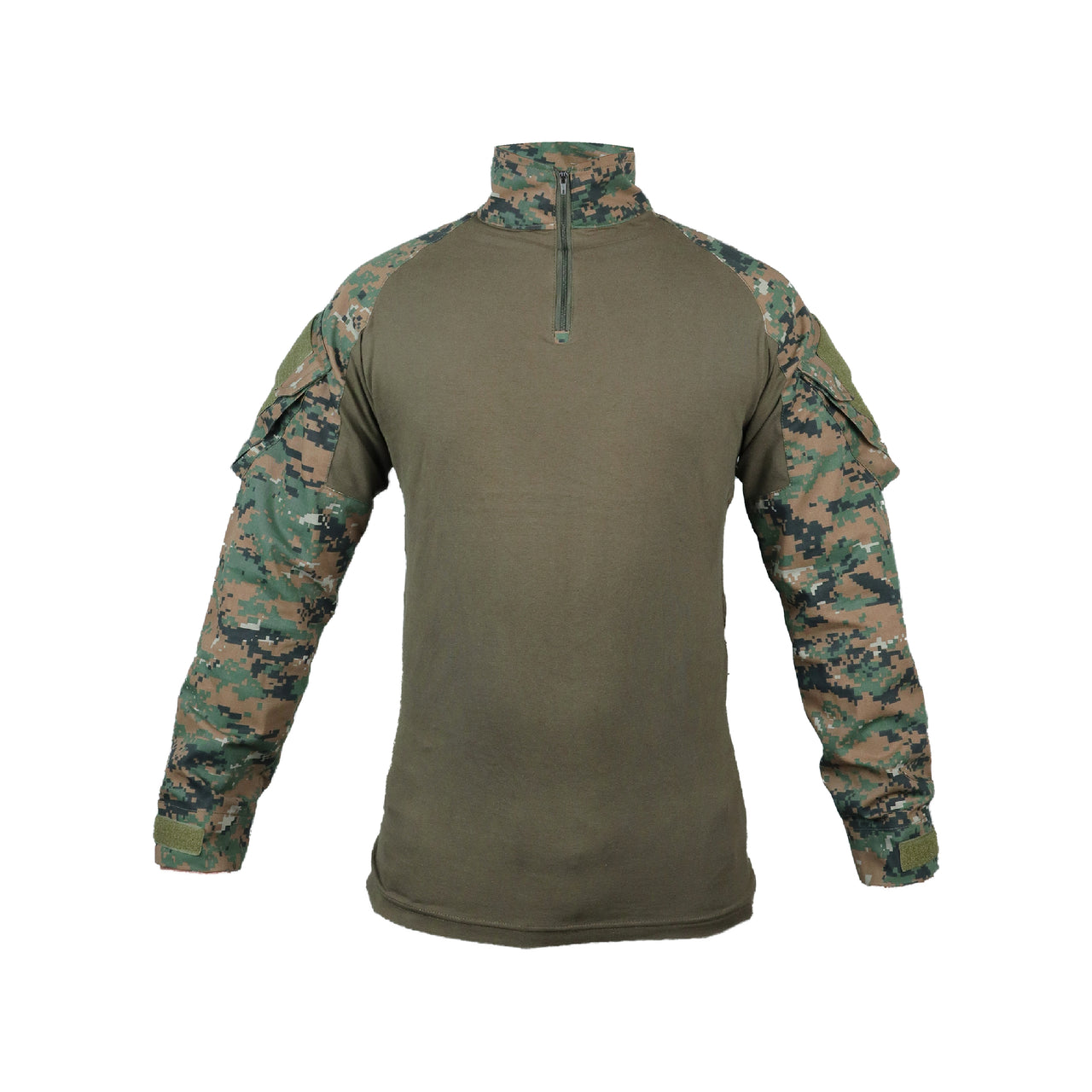 Magnificent quality bus toda wait Jada karna aur size mai toda differ hai per is price range mai yeh quality nhi melegai
Good
Everything is good except body part is little tight though this part elastic.
Worth It !!
Good Buy. Decent Fit.
The Sleeves Could Be A Little Better As It Doesn't Take Contour of Shoulder and Arms.
An awesome product
The product is really great, the fitting is nice.
Stretchable shirts not used in the army
Hi Sir/Ma'am,
I am an army brat. I unfortunately ordered 2 of the URI shirts to make sure one of them for me but none of them did. The material used is elastic and high for some reason believe that the military is not going to use such material. Being an army brat I can assure you that stretchable material is not something that soldiers use. I ordered two shirts with different sizes to make sure I can get the perfect size, but unfortunately the sizes will never work for me as they are stretchable. I would love to speak to somebody who is in charge and go from there. All of planet is one of those companies that works the army and is a company that is the army. Let's get on a call and get things better again.
Thankyou
Kirat
Exotic Products
Specialists in a niche category
Secure Checkout
256-bit SSL encrypted payment
Fast Shipping
Ships Within 24 to 48 Hours
7 Day Return
Against manufacturing defects