Set Of 2 Personalised Dog Tags - Black
Rs. 499.00
Rs. 800.00
-38% OFF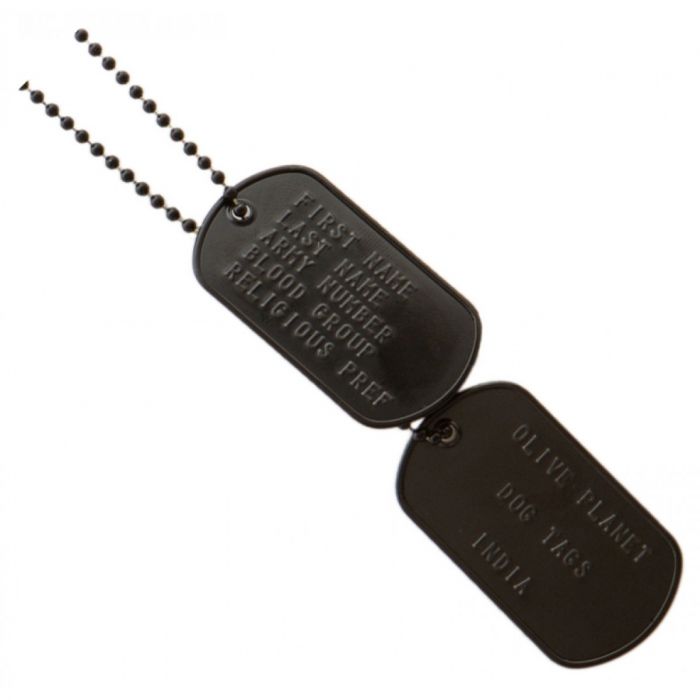 Awesome!
Very good quality and finish! Loved the all black tags and chain !
When you buy ! You get a long single chain , 2 tags , and one small keychain like chain ! Soo if anyone is opting for a shorter chain ! Just cut the main chain with a wire cutter ! Recommend chain silencers , if your bothered about the sound produced by the chain while moving!
GOOD QUALITY.
Good quality product. Exceeded my expectations.looks really good in black. Keep up the good work Olive Planet team.
Thank you , 👍
Quality Product
Quality material used and fit and finish also good 👍..
Exotic Products
Specialists in a niche category
Secure Checkout
256-bit SSL encrypted payment
Fast Shipping
Ships Within 24 to 48 Hours
7 Day Return
Against manufacturing defects