Maverick Tactical Backpack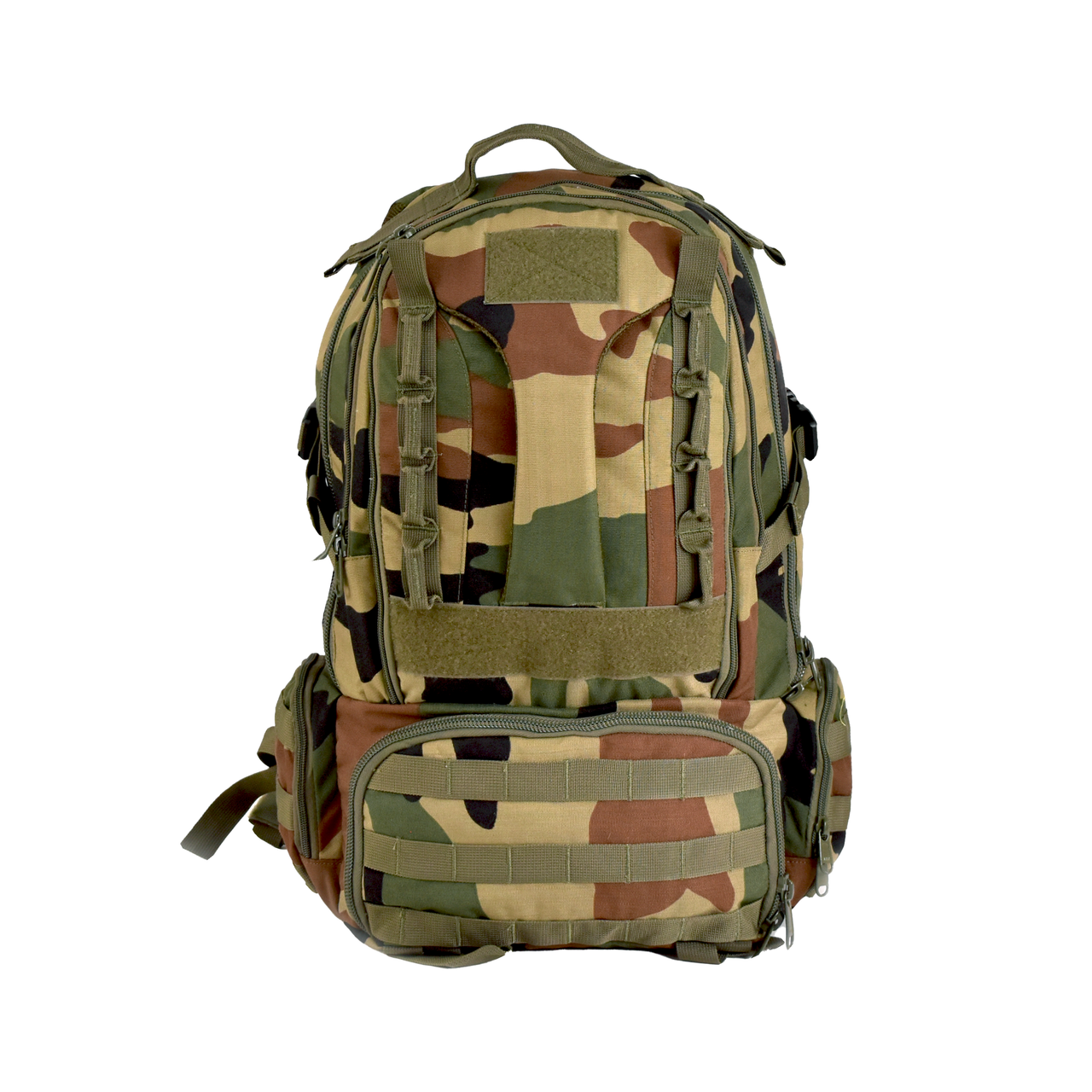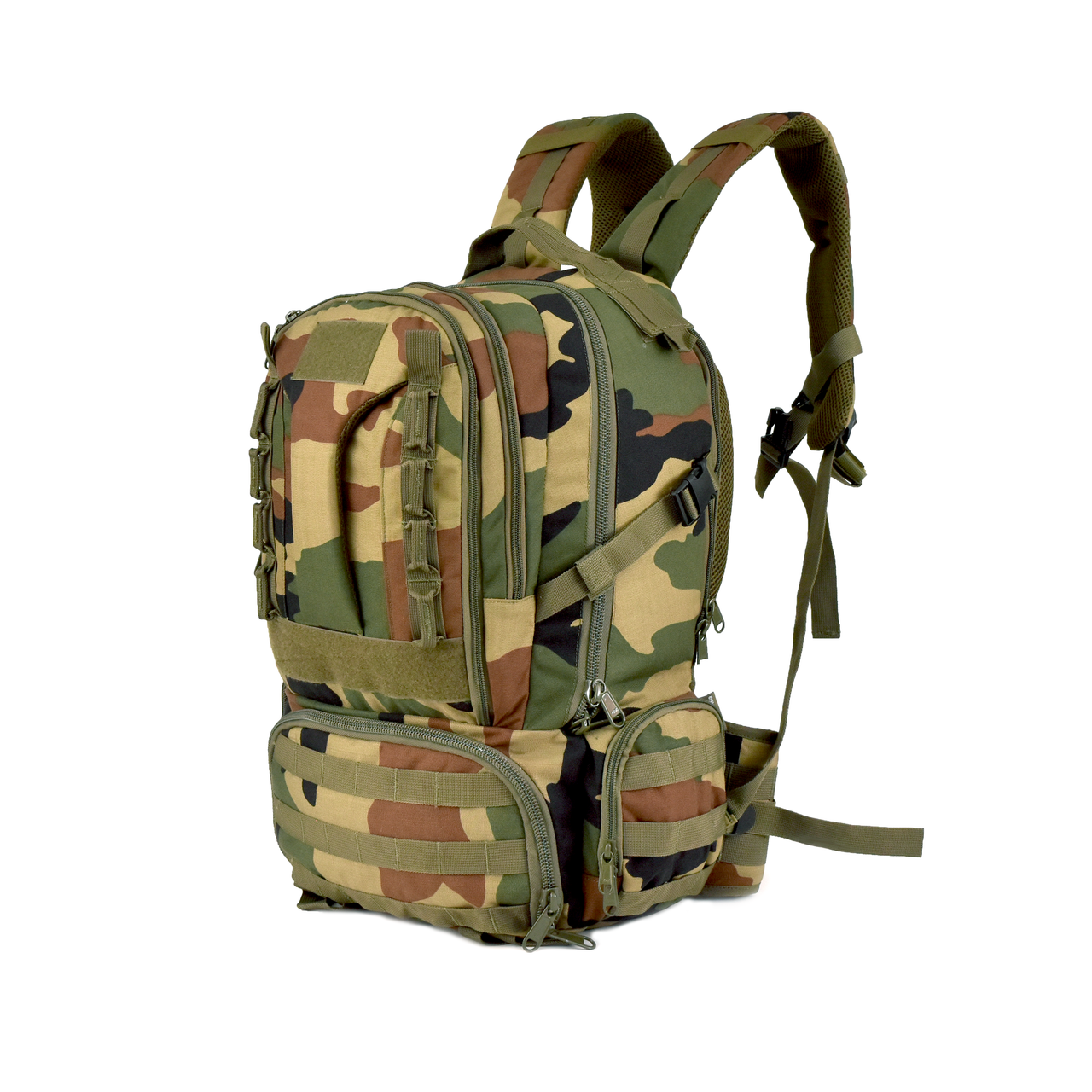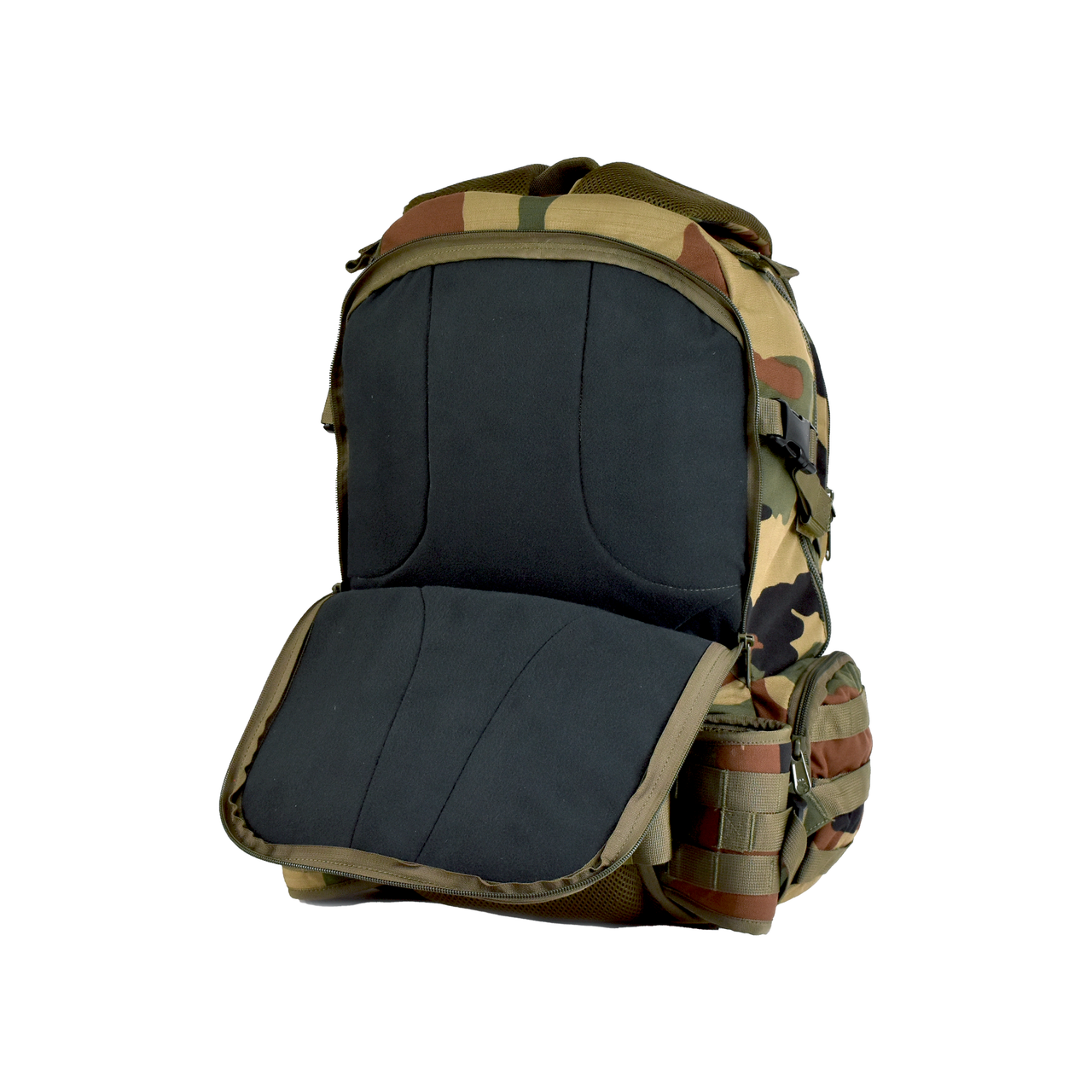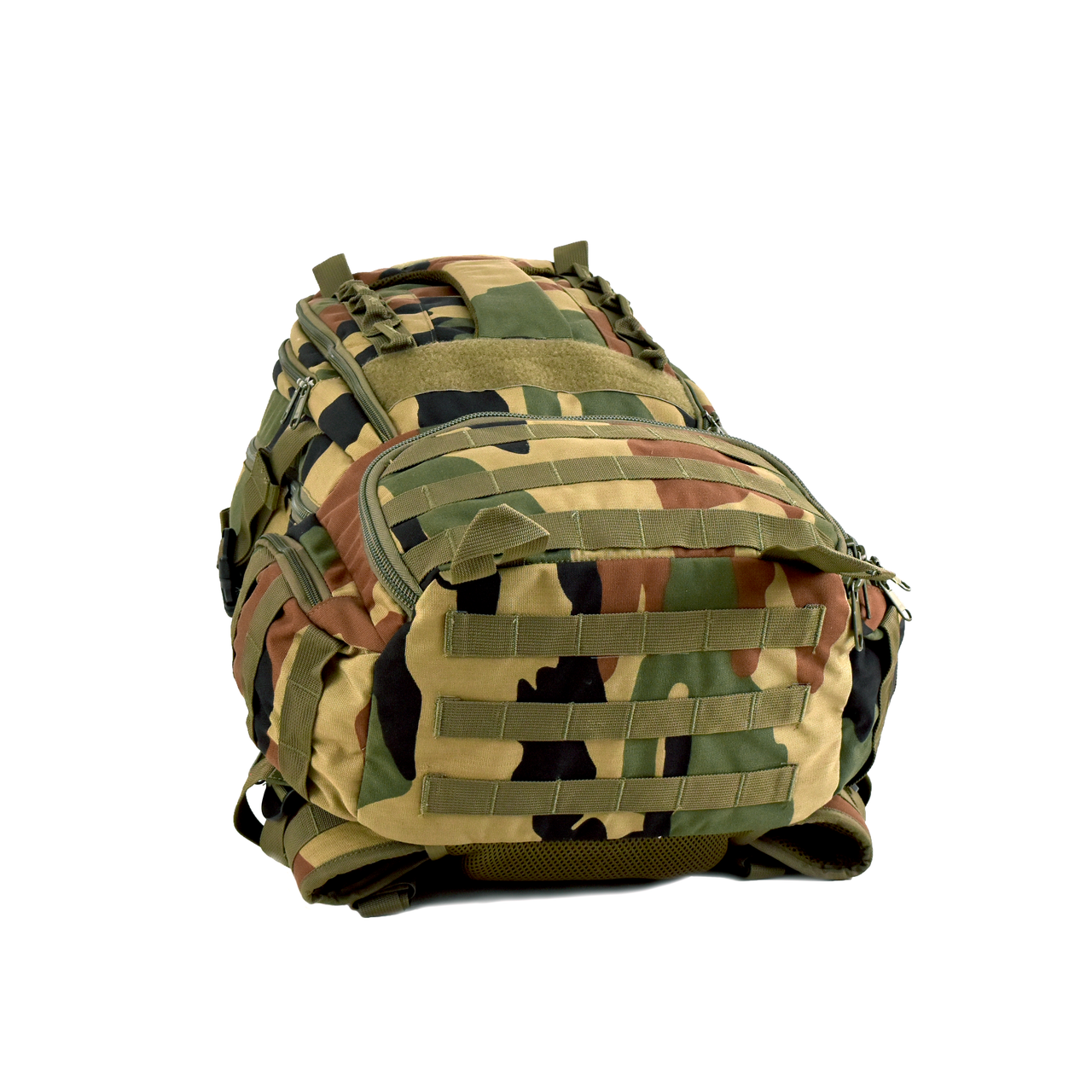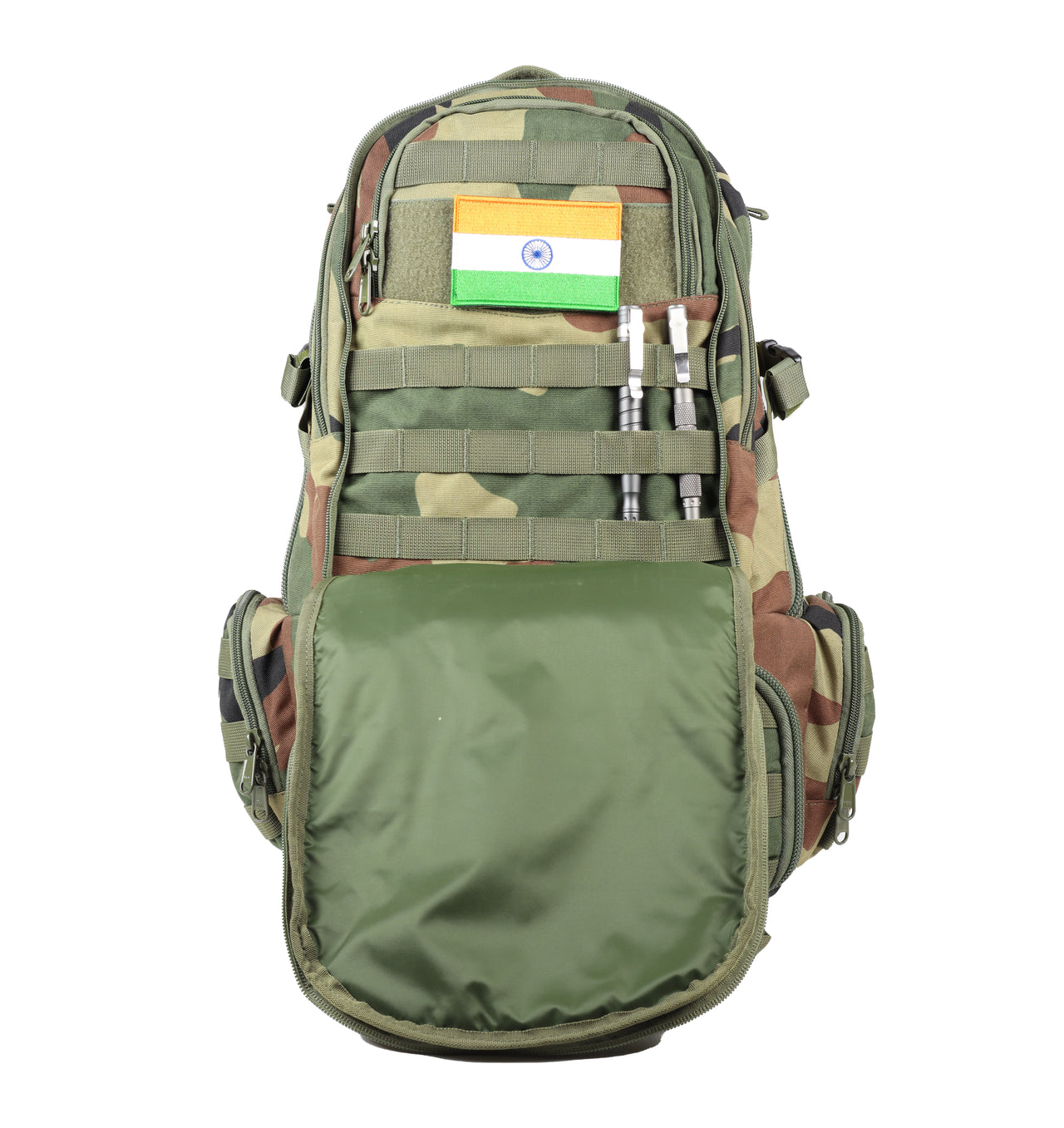 Tactical indeed
I was going to get maxpedition. But looking for options to avoid importing (and thereby excessive duties), I stumbled upon oliveplanet. tl;dr: satisfied.
I go on hikes without trails - "see a hill, climb it!" approach. Which means that the body as well as the gear has to suffer a lot. Clothes get torn, sticks break, sunburns galore.
Nylon 1000D of this backpack should help a lot with longevity of the backpack. The zippers are great, lots of MOLLE slots and well-thought-out compartments. There are places to put knives, torches, pens and other safety equipments. There is a MOLLE slot at the bottom as well which is a good place to store jackets during winters and perhaps even small tent attachments. There are enough handles and grips all across. The slots on shoulder straps are excellent quality as well. Stitches are great quality too. Frankly, I have already thrown the bag a few times uphill to navigate through narrow thorn-ridden passages, and everything looks just fine. I'm not sure how the internal layers will survive, but the cloth is not your average thin material.
To reiterate, the backpack is really nice and sturdy. Materials are great, has enough slots and expandable spaces to be called tactical. I'm impressed.
Unboxing video
https://youtu.be/1mlzFHpHNmM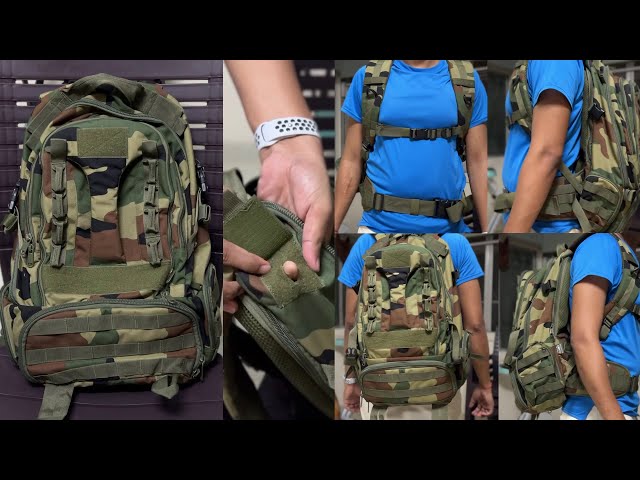 This bag will Last 15 to 25 years for sure : )
I have just bought this bag. When i lift this bag it feels heavy because its made out of heavy duty material. If you looking for bag to carry daily than this is not for you. this is Tuff and Solid. Thoes who do tracking and outdoor activity and need bag for 2 to 3 days than this is a perfect bag for them, They can buy it without a dought. the Colour of bag is little dark as compair to images shown. but still it looks good. Pockets and inner material is very good qulity and you get so much option to use it, Othet manufactures just focus on outer material but this bag is awesome qulity from inside and outside. You dont need to buy 5.11 or Maxpeditions Expensive bags. This will serves its value and its made in Indian.I am totaly impress with there product. Thank You Olive Planet.
sturdy,spacious and cool
this bag is made superbly.Quality product .Justifies the price.Keep it up Guys.
Just too good to be true!
This bag is just amazing. The quality is so exceptional. The price in fact totally justified for a beautifully crafted bag like this. I am just in love with my new bag. So many pockets!! The material is super thick and makes the bag slightly heavy but it seems like it will outlast me! I also own an Oakley swat team bag which i liked but this bag is way better! Better quality than Oakley!! It is probably better than any more expensive imported bag and i feel so proud that a product like this is made in India., Top notch don't even think twice, just buy it!!
Exotic Products
Specialists in a niche category
Secure Checkout
256-bit SSL encrypted payment
Fast Shipping
Ships Within 24 to 48 Hours
7 Day Return
Against manufacturing defects